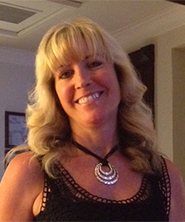 Heather (Minion) Giuriato
COO, Managing Director
Following in her Father's footsteps…
Mr. Ronald R. Minion Retired RCMP, President & CEO of several large security companies and founder of the International Foundation for Protection Officers, a Certified Training Program for Security Guards, Supervisors and Managers. Ms. Giuriato gained her experience by maintaining all aspects of the day to day operations for Western Canada's largest security company; with numerous branch offices and 1500 employees.
Ms. Giuriato has worked as a consultant for the International Foundation for Protection Officers over the years and, like her father, believes in the professionalism of the Security Industry through training.
While always maintaining a degree of involvement with the Security Industry, Ms. Giuriato also contracted out her professional services in an administrative capacity. Initially for a Civil Engineering and Land Development Company, then as an Administrator and Sales Manager for an International Import Export Company.
A graduate of BCIT in Business Management and top 5 percent of her class in completing her Real Estate License, coupled with her extensive background in administration and management since 1979 in the Corporate Sector and Security Industry; Ms. Giuriato has the professionalism and experience required making her the perfect fit for CPA's Director of Operations.
Ms. Giuriato is a devoted mother of two children, is actively involved in the school PAC and has served on various fundraising and educational committees.
Her global travels have touched numerous countries in Europe, Asia, Scandinavia, Central America, Australia, Mexico and North America. Her extensive travels on both business and personal levels have broadened Ms. Giuriato's ability to empathize with those in need. With an impeccable eye for detail and dedicated work ethic, Ms. Giuriato's enthusiasm and dedication enables her to strive for and exceed all expectations for CPA and their clients.
Back to Our Team