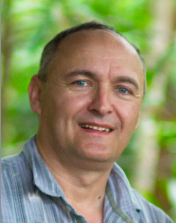 Tim Bowles
Special Investigator
Integrity 1st.!!
Mr. Bowles served as a member of the RCMP from 1981 to 2011. He worked at municipal detachments in Burnaby, White Rock, Vancouver Airport and Langley BC. He has extensive experience conducting a myriad of investigations. As a member of the federal E Div Customs and Excise Unit he conducted covert marine patrols, surveillance and waterborne interdiction in conjunction with his United States Customs Service counterparts in Washington State. Tim has been involved in officer safety and training since 1985. As a member of the RCMP he was qualified as an instructor in use of force, firearms and has specialized training in Crime Prevention Through Environmental Design. Tim holds a 2nd degree black belt in Goju Ryu Karate and taught classes for men and women's self defense.
His last post before leaving the RCMP was with an elite covert surveillance unit where he perfected his craft, obtaining intelligence and evidence from criminal gangs, murder suspects, international fugitives and kidnappers. His duties routinely required him to get close enough to targets to overhear conversation or observe them put keys into locks while remaining unnoticed. Obtaining high quality photos and video was a necessity. His unit earned a citation from the Vancouver City Police department for their assistance in a high profile kidnapping.
Following thirty years as a member of the Royal Canadian Mounted Police, Tim Bowles is now taking on new challenges with CPA.
Back to Our Team