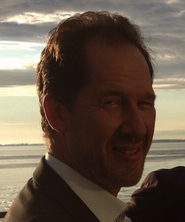 John Pisarski
President & CEO, Managing Director
Entrepreneur, Professional Investigator & Security Specialist
A leader in his industry for over two decades, yet always makes time to be a devoted Father. John Pisarski has repeatedly proven himself with his successful leadership abilities since the mid1980's. By 1993 Mr. Pisarski had not only mastered his skills in the Investigative and Security Industry, but founded the concept for which CPA Investigations has become the success story it is today.
His professional approach to business, coupled with his innovative ideas has placed CPA at the peak of the investigation industry nationwide. This driven attitude and keen sense of direction has bestowed numerous accolades on Mr. Pisarski from peers as well as public and private officials alike. His personal caring attributes transcend his professional and private life lending credibility to Mr. Pisarski's character.
Mr. Pisarski is actively involved in local and international associations and community volunteer services. As such he constantly strives for excellence while mentoring others to attain their goals. Taking the company lead and maintaining liaisons with local and national law enforcement agencies.
With well over 13,000 assignments behind him and Mr. Pisarski's proven track record of CPA's successes and achievements, it is his goal to maintain domination in the industry.
Back to Our Team